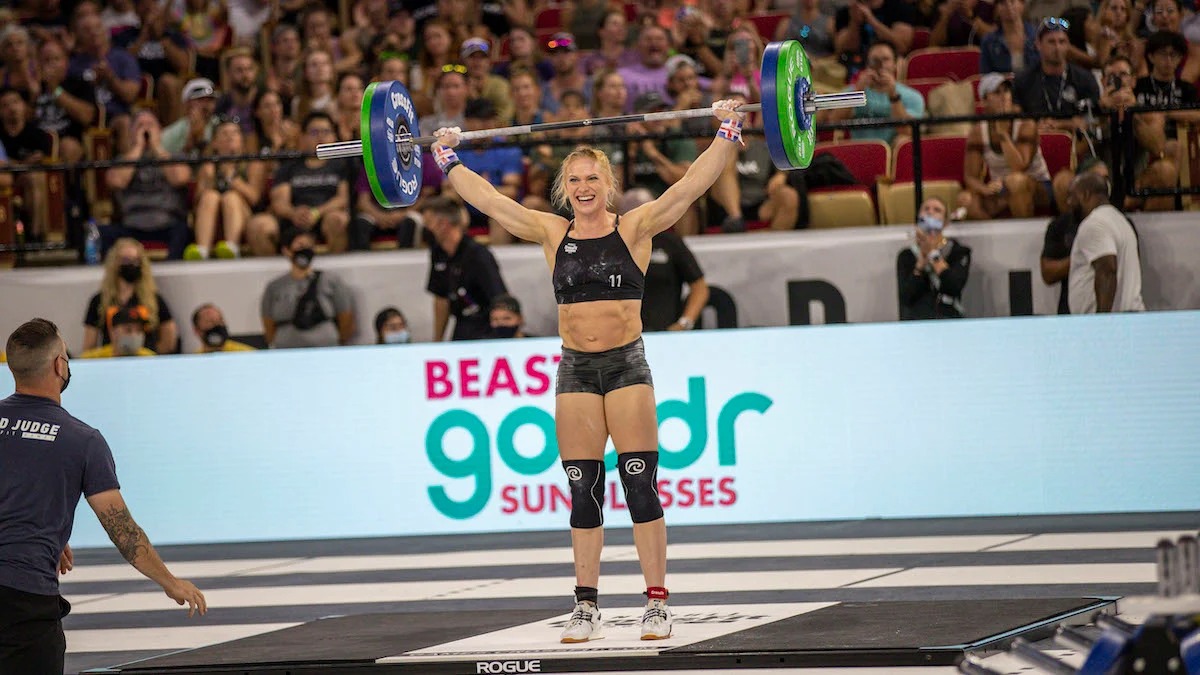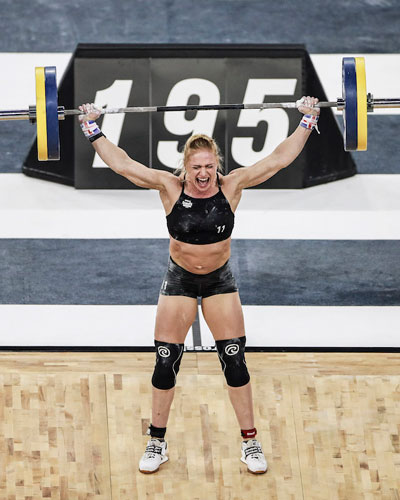 Annie Thorisdottir
crossfit athlete
Annie Thorisdottir, otherwise known as Iceland Annie, is the first woman to win the CrossFit games twice (2011-2012), and is a 10-time Games Veteran overall, never finishing below the top 13. An athlete her entire life, Annie has previous experience as a gymnast, ballet dancer, and pole vaulter, is the co-owner of CrossFit Reykjavik and most recently became a Mother.
CrossFit Games Champion (2011, 2012)
10x CrossFit Games Athlete
3rd Place in the 2021 CrossFit Games, just 12 months after giving birth
Co-Owner, CrossFit Reykjavik
Always smiling during workouts
"At a certain point, you can't put in more hours at the gym, so recovery becomes THE GAME."
How did you get introduced to your sport (what's your athletic background)?
I started my athletic career in gymnastics, then pole vaulting as well as dancing before I stumbled upon CrossFit in 2009.

‍What do you enjoy the most about your sport?
I have always enjoyed challenging myself and CrossFit provided me with a platform to do just that every day in training. There are so many things you have to practice to excel in this sport and it was very intriguing to me.

‍Who are the people you rely on to help you perform
I have a team around me to make sure I am where I need to be both mentally and physically. I have a coach who is responsible for my programming, a team of physical therapists as well as a sport psychologist who helps me be in the right state of mind to compete.

‍What does your typical training day look like?
I train 5 days/week, two times per day. Most days I have one session with a strength/skill focus and one with a stronger conditioning focus.

‍What is your biggest challenge right now?
I had a very challenging delivery and getting my body back to a place where I feel strong and I can trust it to perform again will without a doubt take me some time. But I will get there.

‍What does it take to succeed at the highest levels in your sport?
As in all other sports you will have to be very dedicated combined with an inherent talent. CrossFit is about doing work, so a hardworking athlete will be able to achieve great things even though their athletic background is not extensive. However, to be the best of the elite, you will need something more.

‍Tell me about a recent injury you've had and how you recovered?
I suffered a severe back injury in 2013 doing a heavy deadlift. It took me almost a year with shooting pains down my legs before I was able to get back to training. I met with countless therapists, but it was not until I was introduced to my current physio team from London, UK who had expertise with IASTM and active release therapy that the nerve pain was reduced. I ended up travelling to London once a week for almost 6 months to get back to training.

‍What is the achievement you are most proud of?
My biggest athletic achievements is winning the CrossFit Games in 2011 and repeating in 2012.On a personal level its giving birth to my daughter, Freyja.

‍How important is mental preparation to competition & training? How do you prepare yours?
As in all other sports, your head needs to be in great shape for you to access your physical potential. I work with a therapist who assists me with working through past experiences and get me ready for new situations.

‍How do you stay motivated?
I'm not always 100% motivated but your decision to get out of bed and keep working towards your goal, that's what matters.

‍What does it feel like to win and what has been your favorite victory so far?
See best achievement

‍What, if any, injuries are you currently dealing with when training & competing? How are you dealing with that?
I am recovering from giving birth and it is presenting me with a lot of issues I have not encountered before. Being patient and allowing the body to heal is the number one thing right now.

‍What role does recovery play in your athletic success? How much time do you dedicate to it each week?
At a certain point, you can't put in more work of more hours at the gym, so recovery becomes THE GAME. Getting the most out of each session means optimizing the way you recovery between and after. I spend at least 60min per day dedicated to soft tissue work and other recovery methods, and this does not include all the work done before training to prepare for the work ahead.

‍Can you walk us through your recovery programming? (PT, massage therapy, foam rolling etc...)
I get regular massages and spend time mobilizing and rolling prior to working out. I have regular catchups with my physio team to make sure I am moving well and to identify any issues before the become problems.

‍What is the best recovery tip you've ever received?
I can't name one particular tip, but my suggestion would be to find a therapist who knows his or her craft AND the way that you move. There is often a strong disconnect there. If the therapist understand your needs he or she will also be able to help you do self-treatment to increase treatment frequency.

‍‍What advice would you give other athletes looking to follow in your footsteps?
Find out why you want this, make a plan, find your team, and dig down.

‍What is your favorite Sidekick Tool and why?
The Echo is so versatile so that's the one I always recommend to people. I have struggled with knee issues for many years so my go-to tool is the Bow, even though it's a little heavy in my training bag, I never leave without it.

‍What is the best part about being a Sidekick Athlete?
Being part of a team that at its core wants to help people move pain free and achieve their full athletic potential is amazing. I believe so strongly in this way of treating the body and I love that this team is dedicated to not only treating but educating people on how to help themselves move better and pain free.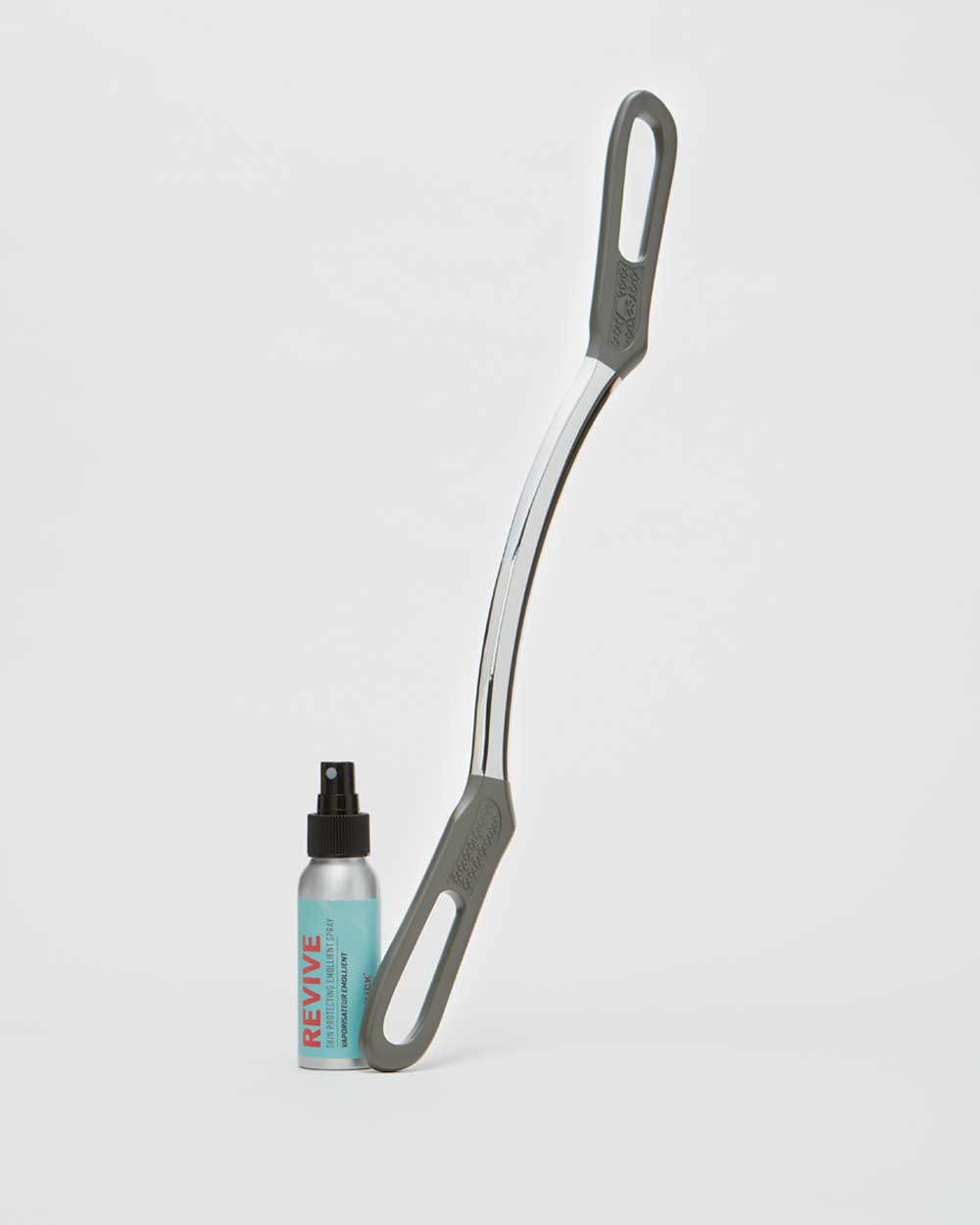 Bow MUSCLE SCRAPER
Our largest tool designed to target those big muscles with every stroke.
shop now